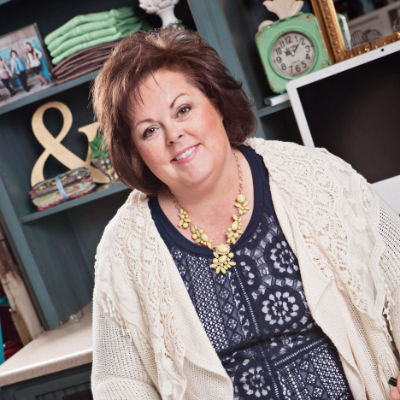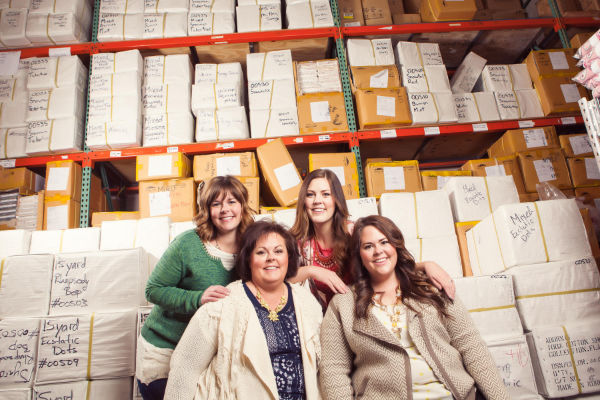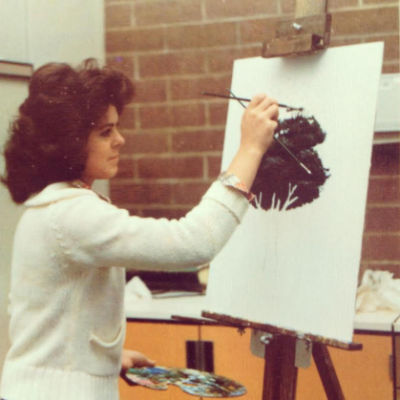 Carolee's Story
Everyone wishes they had a crystal ball to see enough into the future that they could prepare, change courses, or get really excited about what's ahead. When I began my home-grown business, if I had known what the future held, I would have not believed any of it!
I was a young mother when my husband decided he wanted to move to an agricultural area for farming, so we packed up and moved 100 miles away from our hometown of South Jordan, Utah to Cache Valley in northern Utah. Soon after we settled in Smithfield, I read in the local paper that Utah State University was holding a tole-painting conference, so I signed up. At the conference, I discovered an art form that I enjoyed and was good at. By the third year I was teaching at the conference. Soon after, a local craft shop offered painting classes. Again, I took a couple of classes and before I knew it they asked me to teach. I had taken art in high school and college and loved to share my talent and enjoy the talents of others. I started these classes to get to know people in my new community, but soon realized I had found my passion in life.
By the year 1985 I was teaching and publishing and had my own company named "Country Tole and Craft." I loved meeting gals from all over the United States as I taught at workshops and conventions. At that time, I published my first book of tole-painting patterns with Provo Craft.
It came to my attention some years later that people were using my tole-painting books for an additional purpose. They were creating scrapbook pages by painting the art in my books, then cutting it out and using it on their layouts. This was a fairly new concept, and interestingly enough, it was at about then that my mother-in-law Jackie began making scrapbook pages and inviting my daughter Georgana to join her during "grandma visits." The only product available for these pages at the time were things like construction paper and stickers found at office supply stores. At about that same time, I was invited to a convention to market some clipart CD's that I had been collaborating on with a company called Global Design. They asked that I bring along some new products, so I decided to design scrapbook paper using my own unique artwork. At the time this was a completely new idea, and as it turned out, it was a good idea,one that filled a niche in a newly growing industry.
My scrapbook paper designs were well-received and stores bought them, and I appreciate those companies who supported me during my first years. All of them were family-owned businesses such as craft stores and in-home shops. I believe our nation is blessed by small businesses who have big dreams . . . businesses who desire to teach, preserve family memories and improve lifestyles. As larger companies come in, I think it's important we try to support those specialty stores who bring new innovation and nurture beginners.
As time went on, my little business grew and my daughters grew up and became partners with me, which expanded our idea pool and helped the company grow even more. We take pride in those original ideas that added spice to the first scrapbook pages, and we went on to develop themed papers, the first cut-outs, colored metal accents and brads, innovative word papers, ribbons. Over the years we have added stickers, wood shapes, and a whole array of craft products.
I have a flair for recognizing upcoming trends and am always open to new opportunities, and with that in mind, in 2009 we made the decision to begin designing and manufacturing our own original quilting fabrics. ADORNit became the first company to offer coordinating scrapbook paper and quilting fabric! I love my new associations with fabric and quilt shop owners all over the world, and it is a pleasure to be a part of the community of quilters who bless lives and create lasting legacies through beautiful quilts.
I didn't have a crystal ball in those early days, but looking back I can say that even if I'd had one, I wouldn't have changed any part of this journey. It's been a journey of joy and a labor of love. I feel blessed to be able to work side-by-side with my daughters (and with the help and support of my sons and husband). I look forward to a future that I hope is filled with more surprises and the chance to continue to do what I love, and help others do the same.